SAILORS

SAIL NUMBER

BOAT NAME

CLUB/ORG

NET

TOTAL

R1

R2

R3

R4

R5

R6

R7

R8

1

William Lawson
M.K. Fowler

USA 9677

Family Ties

Severn Sailing Association

10

15

1

1

1

[5]

1

3

1

2

2

Jonathan Bartlett
Annie Bartlett

USA 9660

Sister Mary Stigmata

Annapolis Yacht Club

12

18

2

3

2

1

2

1

[6]

1

3

Chris Conway
Diana Conway

USA 9657

C-Biscuit

Annapolis Yacht Club

27

34

3

5

3

4

[7]

6

2

4

4

Bob Tan
Nora Beck Tan

USA 96771

None

Severn Sailing Association

27

33

[6]

4

6

2

3

4

3

5

5

Charles Krafft
Cairn Krafft

USA 9694

Otter B

SSA

28

34

5

2

4

3

4

5

5

[6]

6

Jeffrey Cox
Ellie Cox

USA 9730

Evelyn

TAYC

31

38

4

[7]

5

7

6

2

4

3

7

Joe Brooks
Olivia Brooks

USA 9632

No Name

Eastern Shore Sailing Association

45

52

[7]

6

7

6

5

7

7

7

8

Michael Baugh
Rodric Baugh

USA 8241

Humble Pie

Tred Avon Yacht Club

56

65

8

8

8

8

8

8

[9]

8

9

Will Sheils
Dixon Sheils

USA 9668

Lumpy

Annapolis Yacht Club

62

72

9

9

9

9

[DNS - 10]

9

8

9
The Tred Avon Yacht Club Annual Regatta was held August 12 & 13 in Oxford, MD.  9 Penguins competed in the event.  This year, we had a race course to ourselves and PRO and longtime Penguin sailor Bill Lane wasted no time on the water getting in 9 races over two days.  The Annual Regatta features multiple race courses on the Tred Avon and Choptank rivers with a big boat race to Oxford from Annapolis on Friday and separate courses for 6 fleets from Optis (RWB and Green) to Log Canoes.  The Penguins were scheduled to share a course with the Senior Lasers (ILCA 7), Comets, and Snipes, however those fleets were not in attendance this year.  The winds were generally light to moderate, out of the southwest on Saturday and northwest on Sunday.  Just a few minutes after the start of race 1 on Saturday, the Chesapeake Bay Log Canoes cut across our course.  Unfortunately, they were accompanied by a flotilla of obnoxious motorboat paparazzi who were oblivious and inconsiderate of the small boats who were racing, creating a great sea and wind disturbance.  It was bad enough, that even the Log Canoes complained.
With short breaks between races, the RC was prompt in getting races started, shifting the course as necessary to keep the line square and the beats to windward on the twice around windward leeward course.  Bill Lawson, sailing with MK Fowler dominated the event, winning 6 of the 9 races. Jonathan and Annie Bartlett were not far behind, discarding an uncharacteristic 6 in race 8, but winning 3 of the races and 2nd in all but one of the others, save their throwout.  Chris Conway, sailing with his wife Diana, won a tiebreaker, matching Penguin newcomer Bob Tan, sailing with his wife Nora, with identical finishes, but doing better in the final race.  Charlie and Cairn Krafft were a point behind in 5th. Jeffrey Cox, sailing with his daughter Ellie, came on strong Sunday with 2,4, & 3 place finishes. Joe Brooks, sailing with his granddaughter Olivia,  borrowed Sandy McAllister's boat and made a reappearance in the Penguin Class after a 40+ year absence.  Great to have him back on the race course and hope we will get to see him on the water again sooner than that. Michael Baugh, sailing with his son Rodric,  were the top Classic Penguin and took home the William and Alice Lane Classic Penguin trophy.  Will Sheils, sailing with his son Dixon, borrowed Mike's newly acquired Burtis Penguin for his first Penguin regatta. The sailing was a bit lumpy early on Saturday, with the excessive motorboat traffic and fickle wind.  Still, there was enough pressure to get around the course and we had completed 6 races by 2:00 PM Saturday, and 3 more by 12:00 or so Sunday.  Sunday's starting line was a bit too short, as the committee boat swung excessively on its anchor and the committee chose not to reset the pin, leading to some overly congested starts.
The weekend concluded with the trophy presentation at Harleigh, the not-to-be-missed event on the eastern shore (or anywhere for that matter) sailing circuit.
Will Keyworth was on the water Saturday and captured some marvelous photos.  The gallery is at TAYC Oxford Regatta 2023 - SpinSheet (smugmug.com)
<![if !vml]>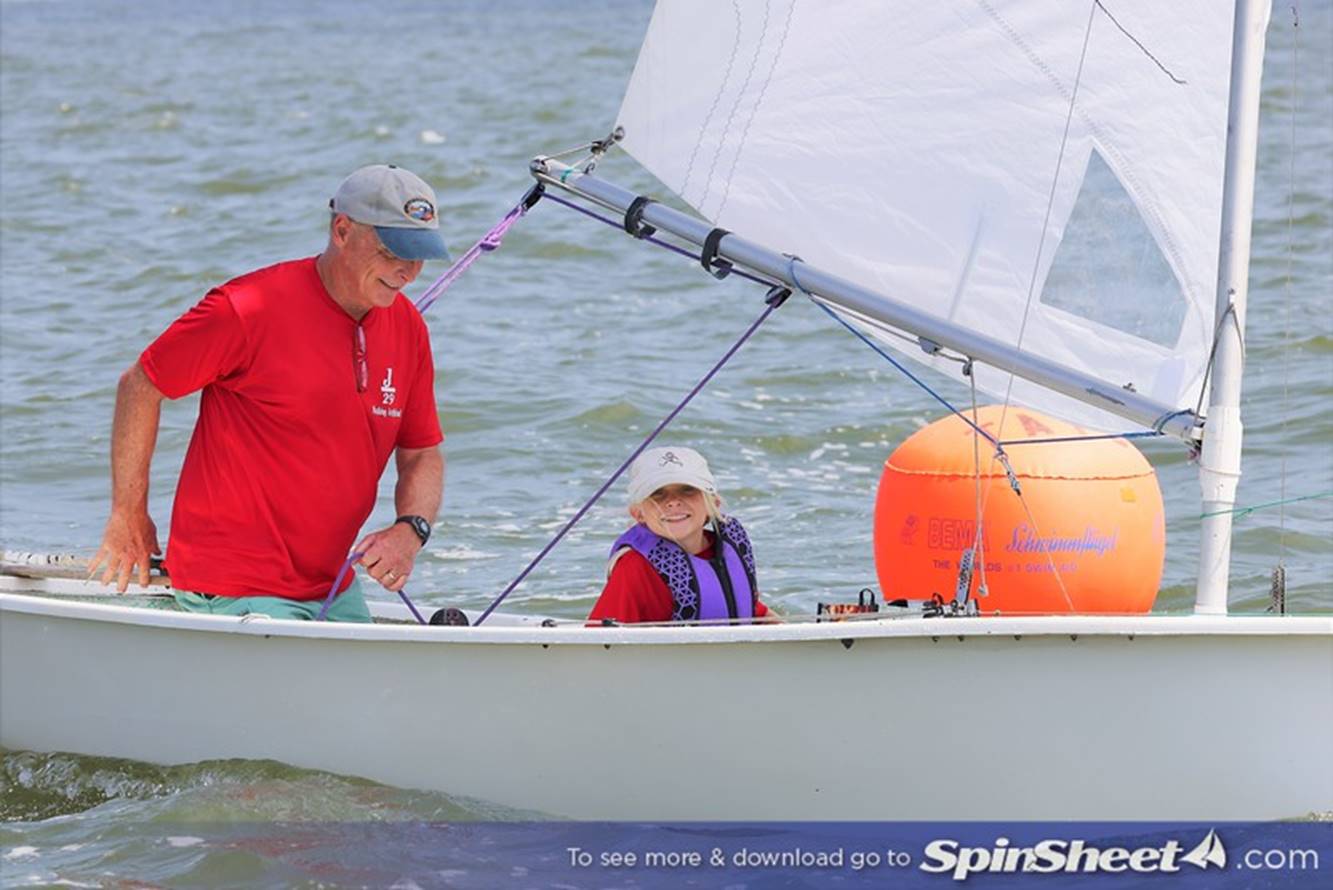 <![endif]>
Joe and granddaughter Olivia Brooks enjoying time together sailing a Penguin.
<![if !vml]>
<![endif]>
Jeff and Ellie Cox.  Ellie did a great job as crew in the lumpy conditions Saturday.
<![if !vml]>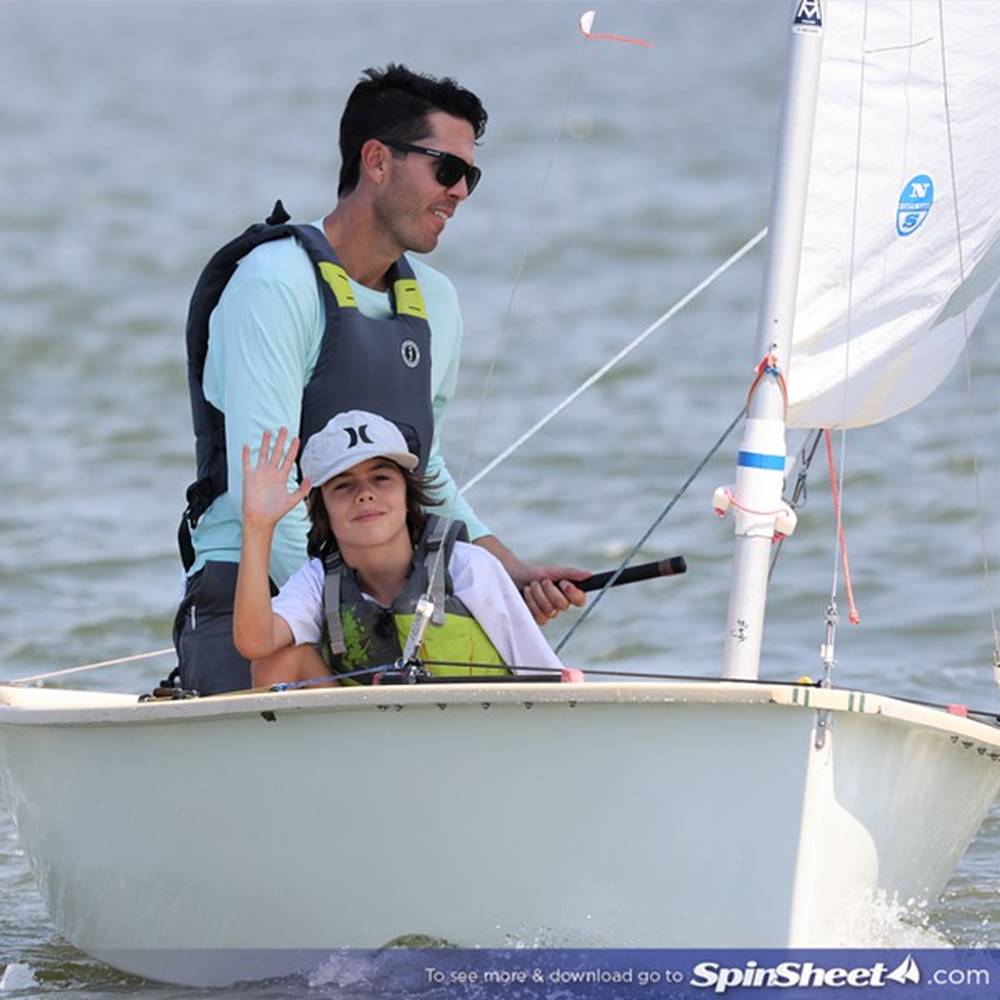 <![endif]>
Will and Dixon Sheils in their first Penguin regatta.
<![if !vml]>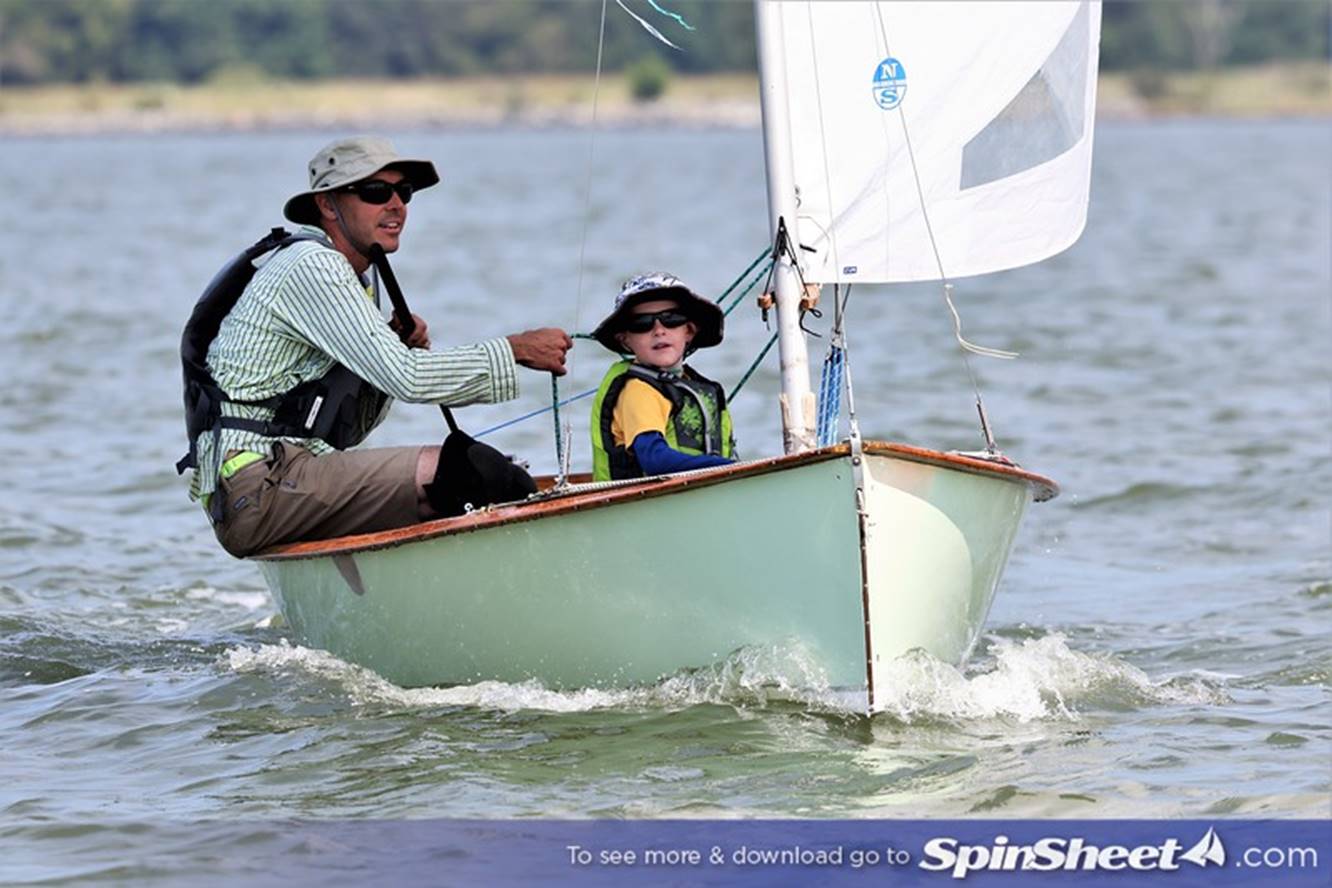 <![endif]>
Mike and Rodric Baugh – looking classic.
<![if !vml]>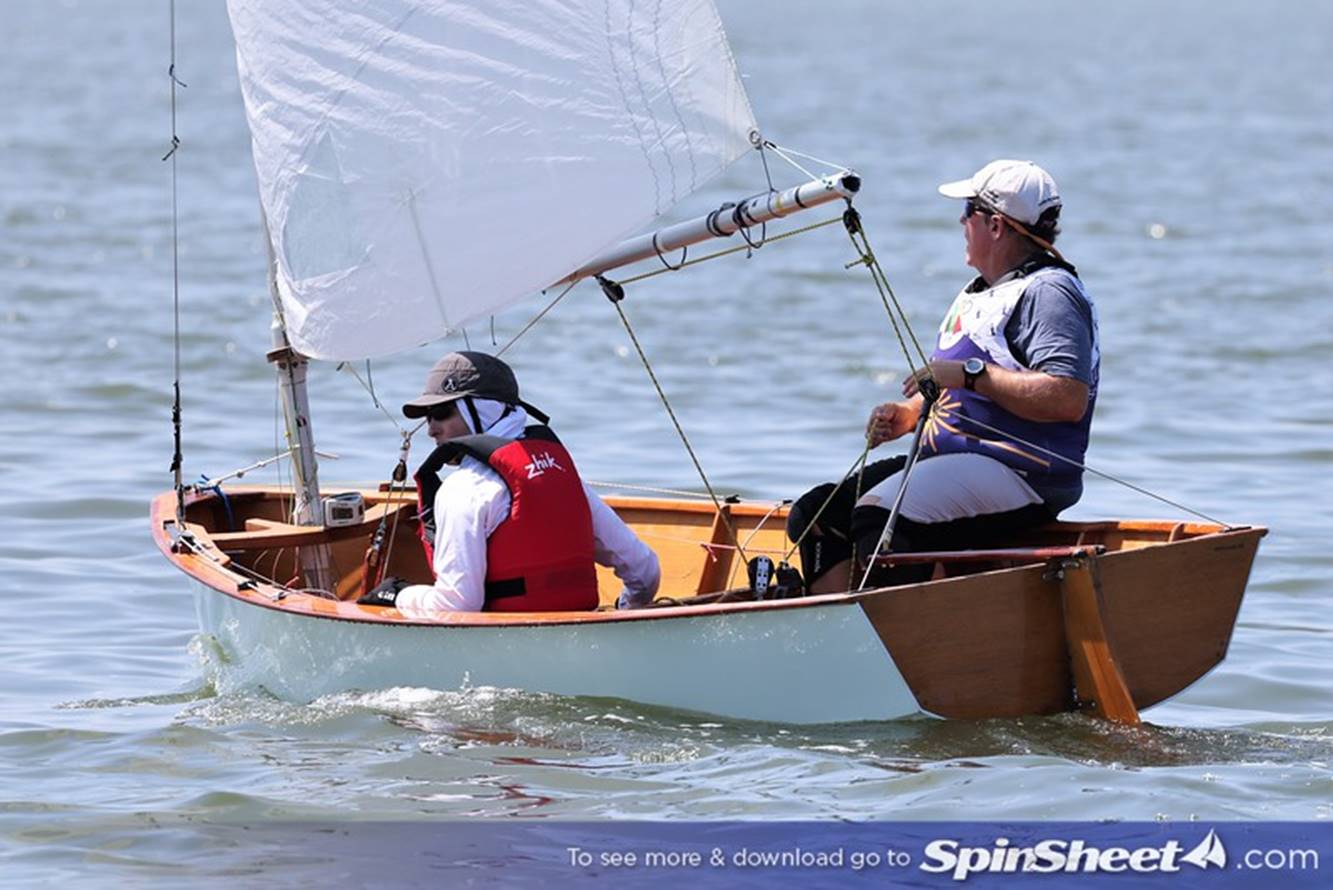 <![endif]>
Bill Lawson with MK Fowler showing their winning form.
<![if !vml]>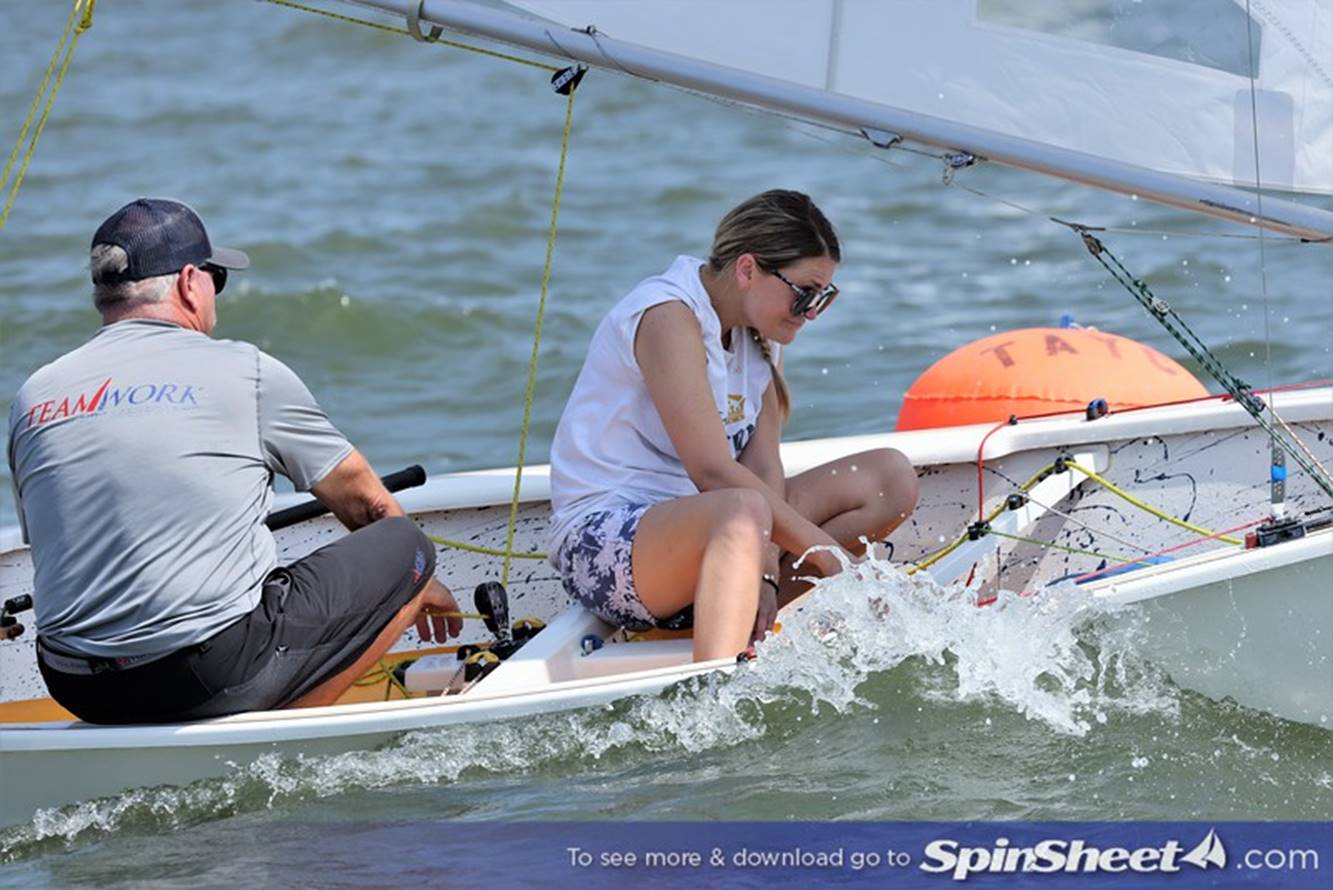 <![endif]>
Jonathan and Annie Bartlett, making waves (or trying to avoid getting splashed in the motorboat slop).
<![if !vml]>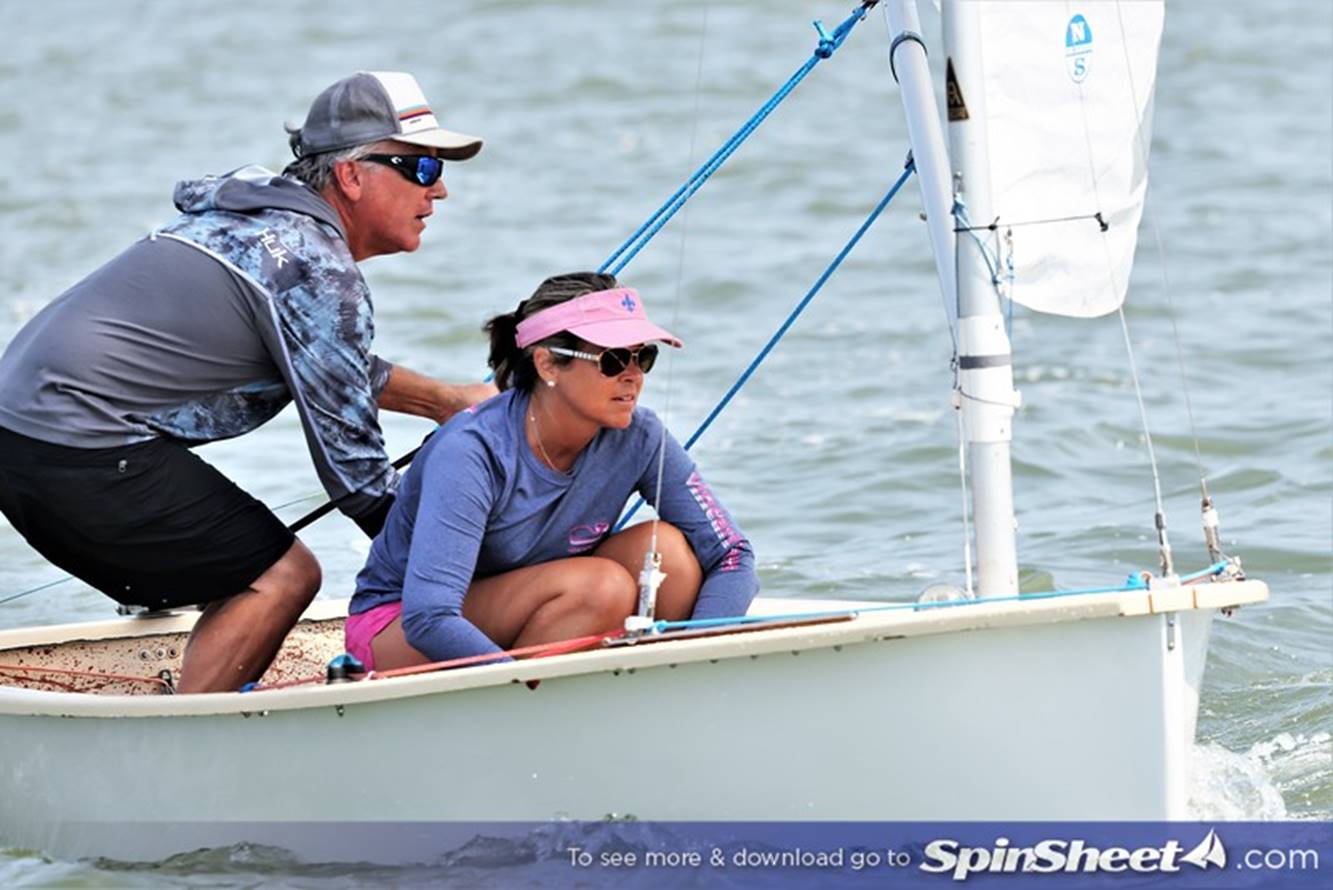 <![endif]>
Chris and Diana Conway – Diana's first Penguin regatta.
<![if !vml]>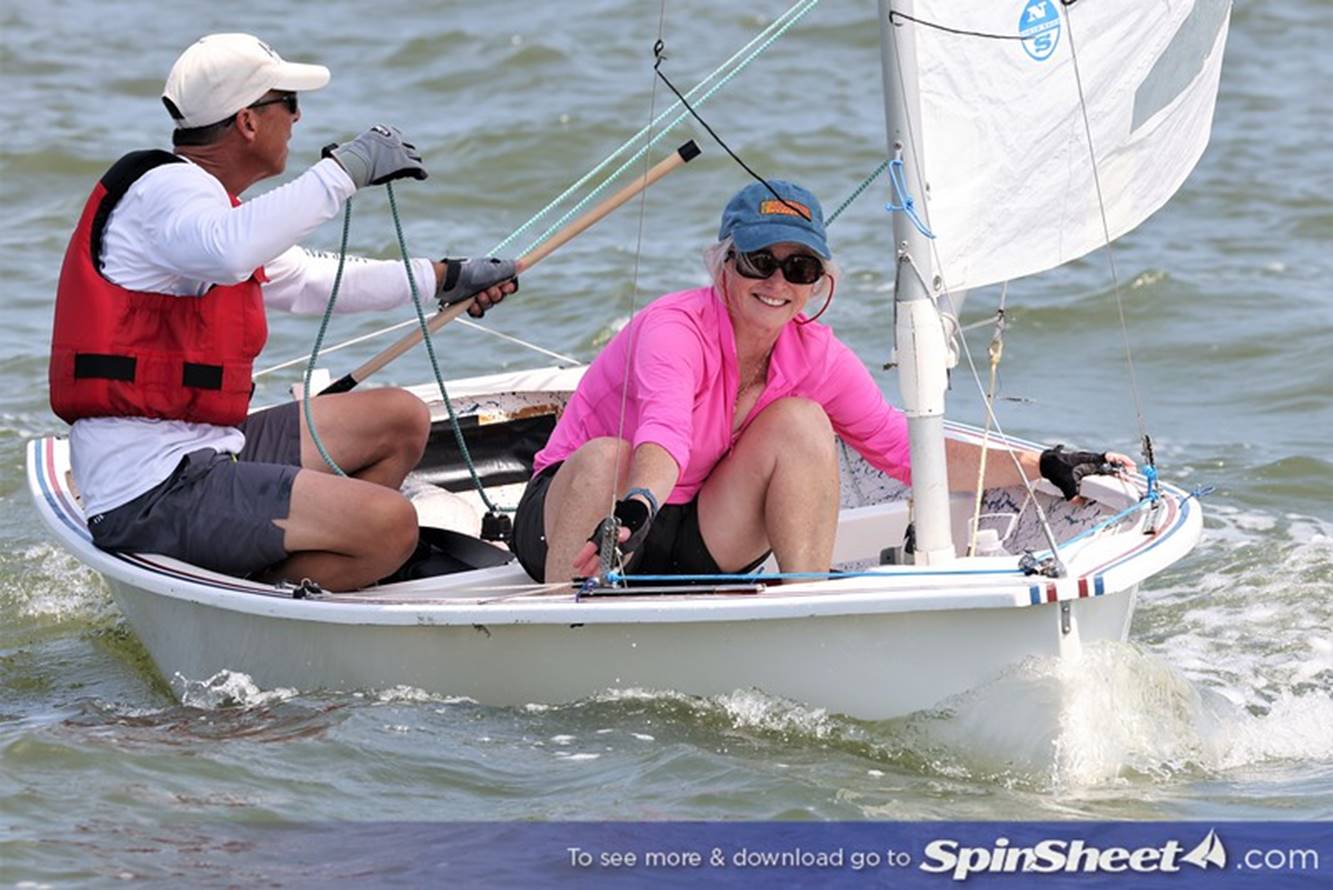 <![endif]>
Bob and Nora Tan – a quick study in the Penguin Class, quickly transferring his Laser (ILCA) expertise.
<![if !vml]>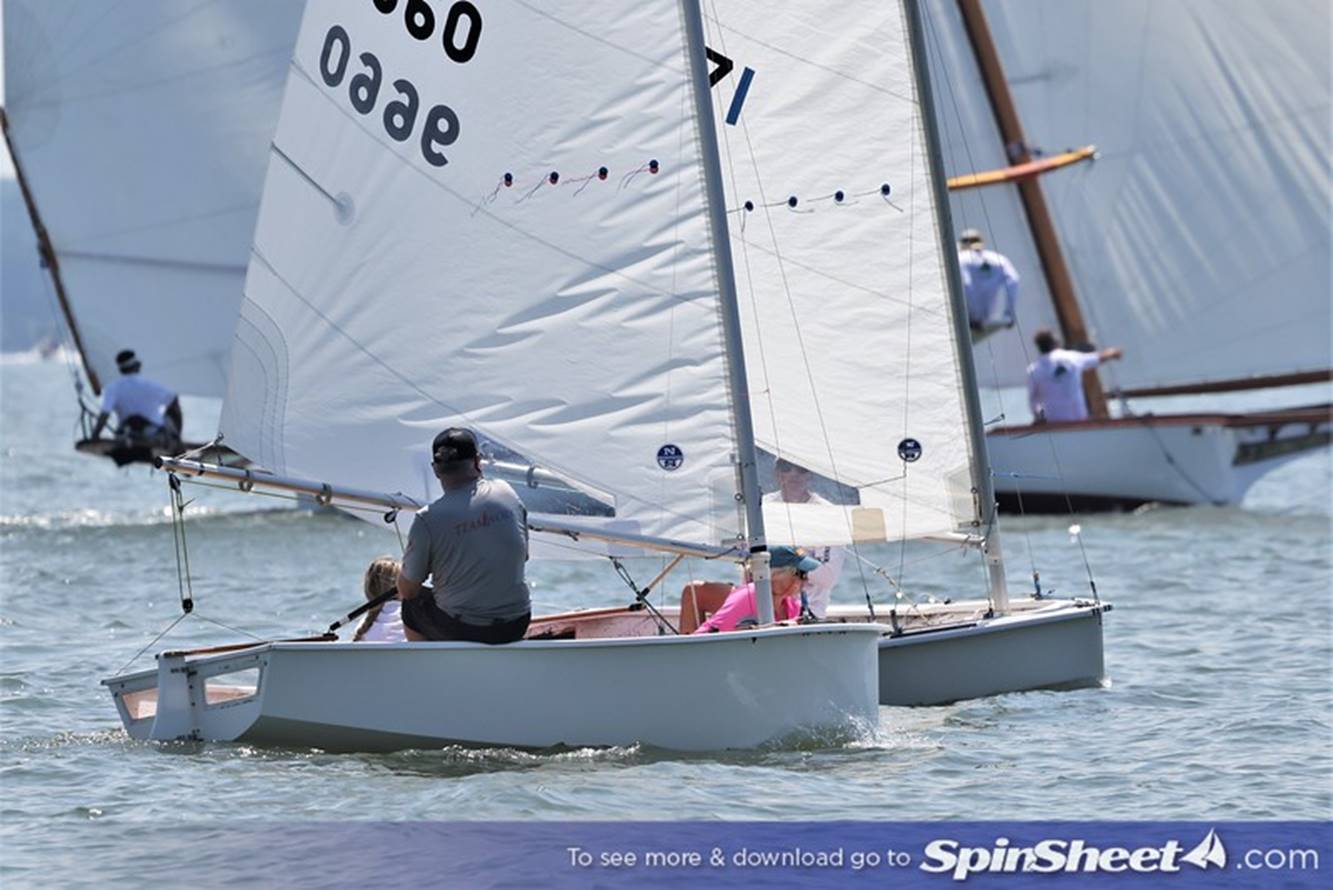 <![endif]>
JB and Bob Tan crossing tacks. Don't mind the Log Canoes headed through the course. Their paparazzi caused far more of a disturbance.
<![if !vml]>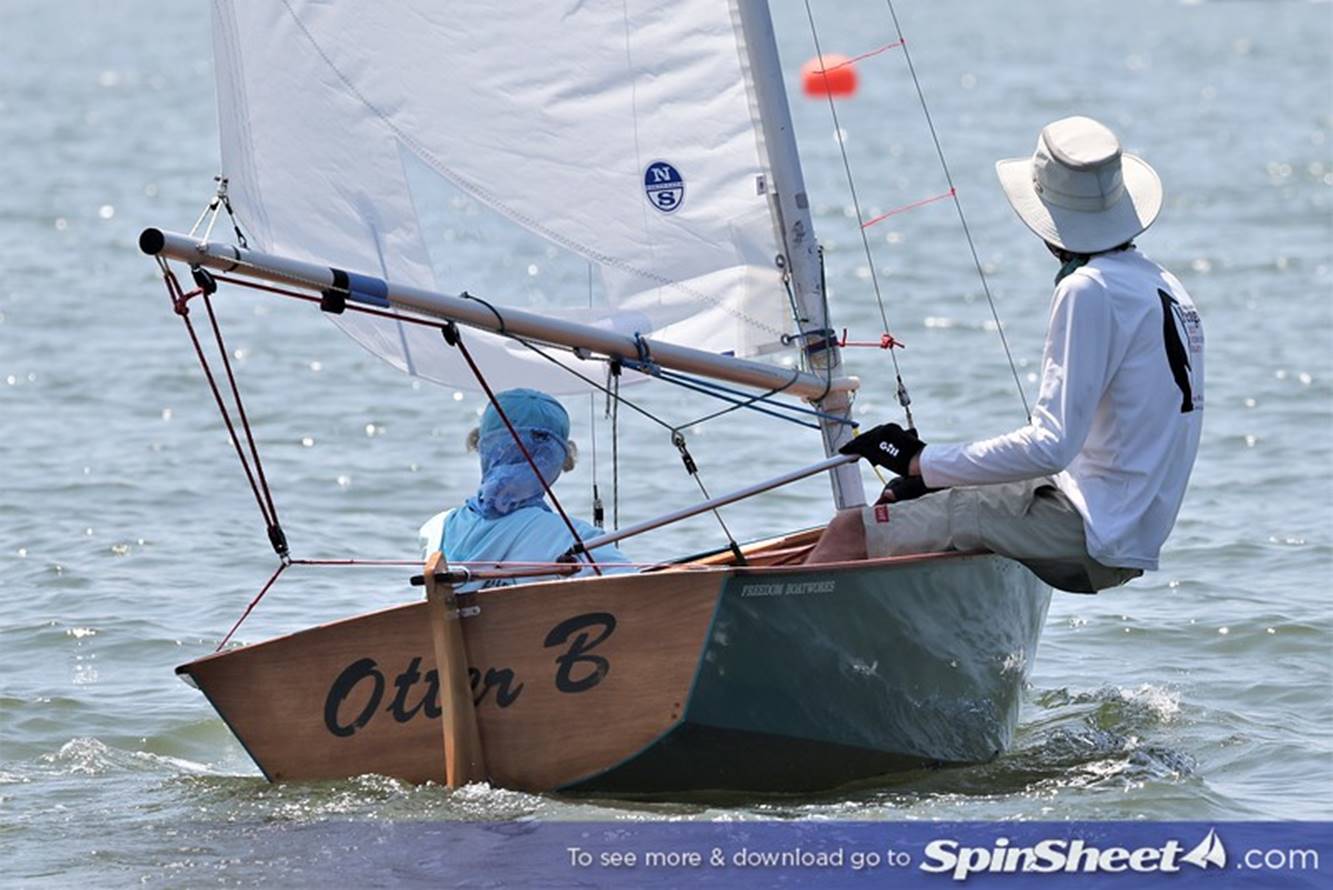 <![endif]>
Charlie and Cairn Krafft sailing upwind.
All photo credits to Wil Keyworth – complete gallery at TAYC Oxford Regatta 2023 - SpinSheet (smugmug.com)